COMPETE WITH YOUR FRIENDS, ON THE BEACH…. TRIBAL CLASH IS THE ULTIMATE TEAM COMPETITION!
TRIBAL CLASH USA
HUNTINGTON STATE BEACH
15-16 JUNE 2019
What is Tribal Clash?
Tribal Clash is a unique team competition for teams of 6 athletes (3 men and 3 women) which takes place entirely on the beach.
Tribal Clash is the ultimate test of team fitness for EVERYONE: from beginners to elite athletes. Our events are designed to be true team events, testing work capacity as a team.
Tribal Clash is Europe's biggest team competition since 2013, with events in Portugal and the UK attracting up to 216 teams from all over Europe. Tribal Clash was held in Australia for the first time in February 2019 and was a smash hit, with competitors calling it a world class event which was unique, challenging and so much fun!
Watch this video to find out what to expect from Tribal Clash!
Tribal Clash is a unique fitness festival with an electric atmosphere, set in a stunning location with all workouts taking place on the beach or in the water.
The competition is a true test of teamwork, where the emphasis is on all six athletes working together like a well oiled machine and having fun while doing it. Workouts are varied, innovative and test all aspects of fitness, ensuring that athletes of all abilities are pushed to their limits and leave with a great feeling of accomplishment.
Tribal Clash is a fantastic spectator event, so teams are encouraged to bring along their whole community for a weekend on the beach!
Find out more about what you can expect here.
Tribal Clash is for everyone: CrossFitters, F45 athletes, obstacle racers and more… we have had CrossFit Games Regionals teams compete, we have had a CrossFit Games champion compete in a team alongside athletes who were competing for the first time, and we have had family teams where two generations are working together. Our eldest competitor to date was 62 years old, while the youngest was 17.
Tribal Clash is a true celebration of fitness and community, so come along with your tribe and put your fitness to test!
How do I sign up? Are there qualifiers?
There are no qualifiers. Registrations are first come, first served. There are no categories, your tribe is your tribe and you are all in it together! Our Portugal 2019 event sold out in one hour after tickets being released (160 teams) so don't delay. You pay your entry fee and you are IN. You can do that
here
What do the athletes do at Tribal Clash?
You will be on a beach, so expect to get wet. There won't be any ski ergs, or TrueForm runners, or Concept 2 rowers. You won't be doing double unders. You'll be playing with atlas stones, logs, sandbags and tyres, climbing ropes and you will definitely have to run.
Workouts are kept secret until the night before the event, so teams must prepare for the unknown. Check out our training tips
here
.
"One of the best weekends I can remember. I left feeling I had had one of the greatest experiences ever. The event was organised to perfection, from the timings to the workouts. The judges were great, they looked as though they enjoyed it more than the competitors! And we felt it!" Justin Hast, Tribal Clash athlete  (Team WIT)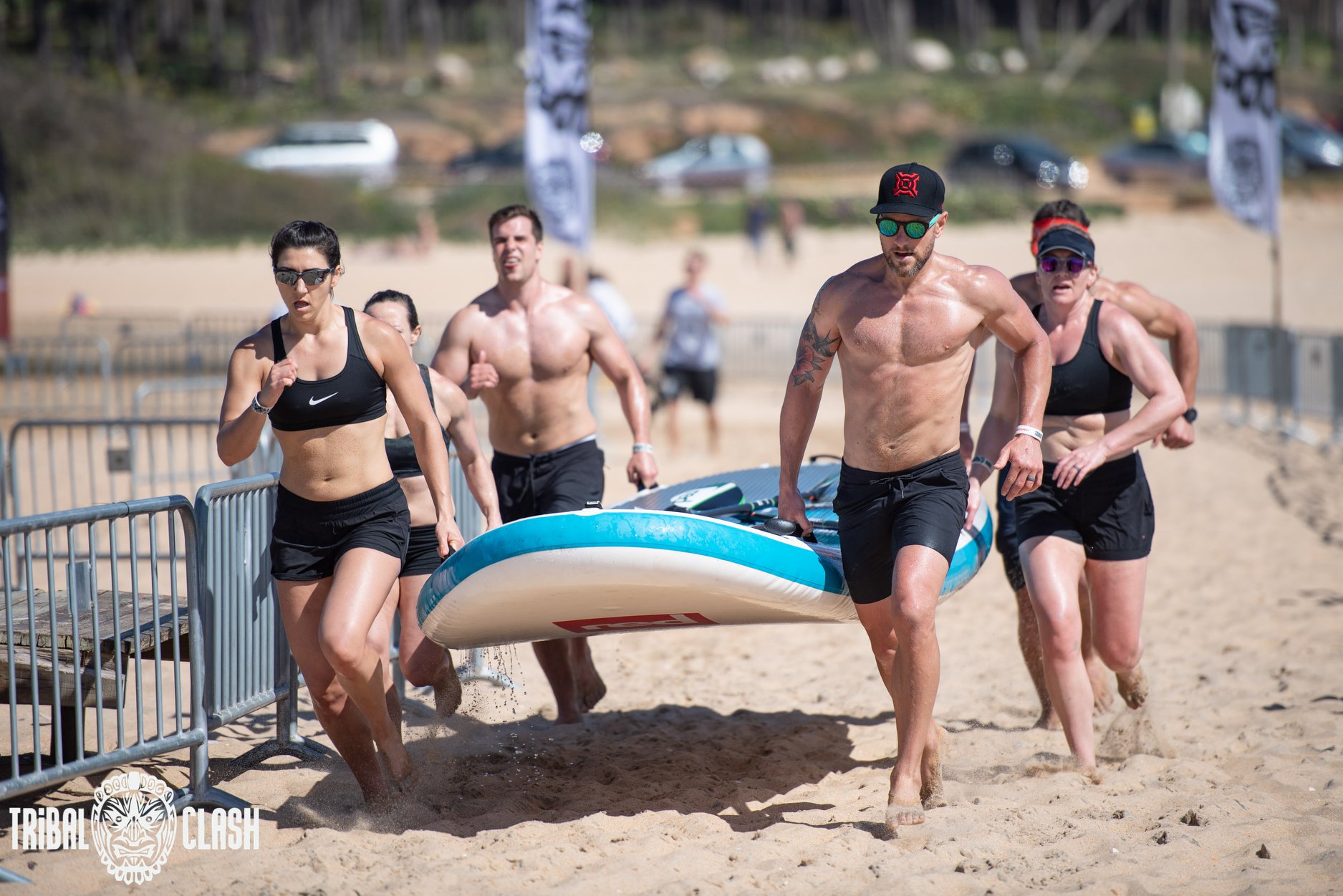 THE TEAM COMPETITION FOR EVERYONE, FROM BEGINNERS TO PROS!
'Thank you for an absolutely phenomenal weekend. As a team with an average age of 50 we were a bit worried we would be out of our depth but the workouts were brilliantly designed to provide the ultimate team challenges and were wonderfully inclusive! Organisation was meticulous – you have an amazing team of judges and staff!' Annie Ottey, Tribal Clash athlete (CrossFit Raeda)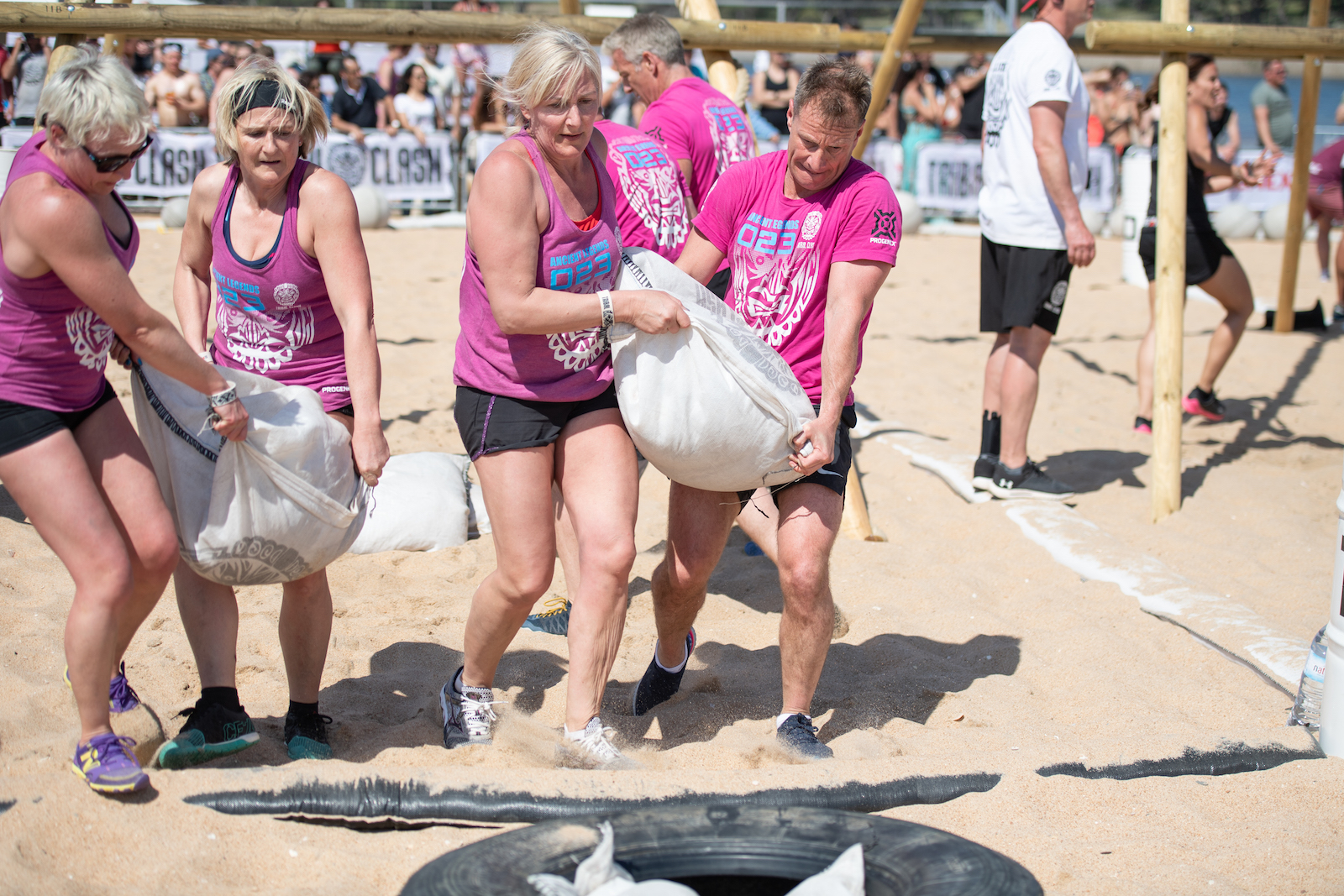 YOU AND YOUR TEAM, ALL IN IT TOGETHER
"It's just an amazing atmosphere, we are all working together as a team, having fun on the beach!' Sam Briggs, 2013 CrossFit Games Champion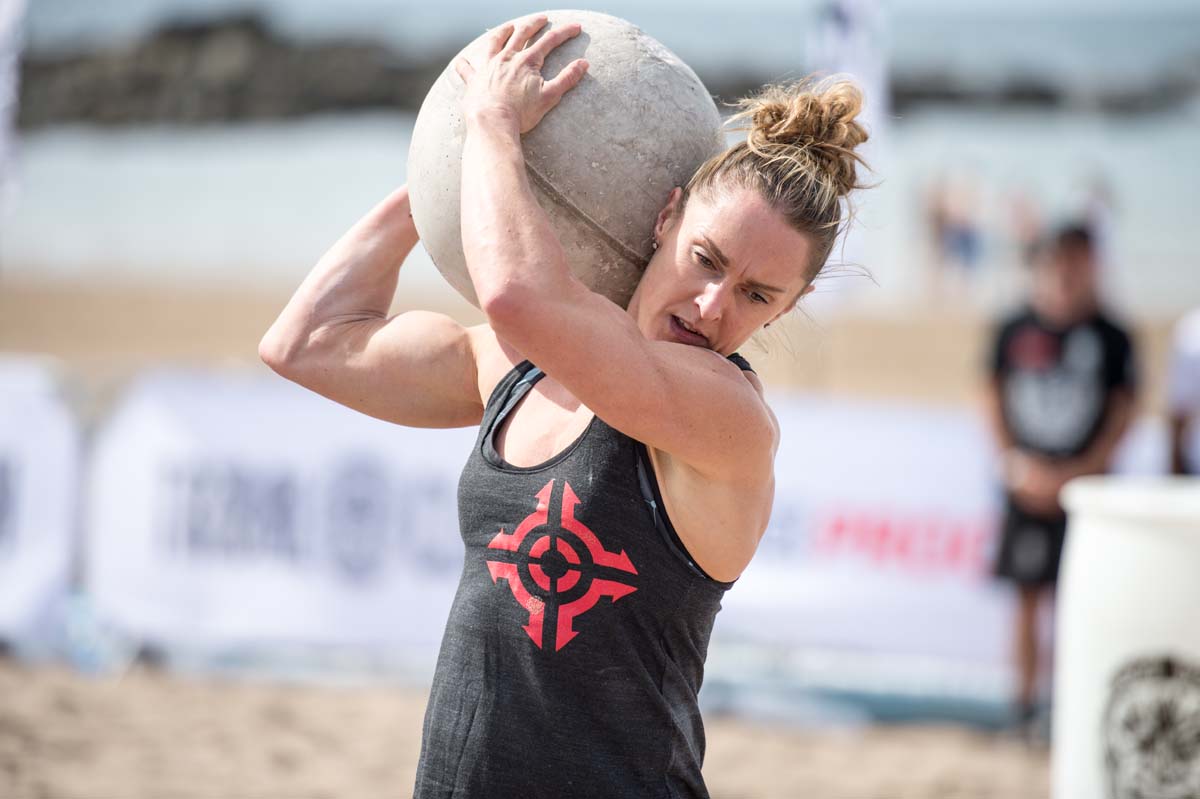 FITNESS DOESN'T GET ANY BETTER THAN A WEEKEND ON A BEACH WITH YOUR FRIENDS, LIFTING HEAVY THINGS
'There are no words that can express the gratitude we have towards Tribal Clash for bringing us all together this weekend! Hard work, team work and priceless memories were created. Along with life long friends! We had the best time!" Team CrossFit Tooting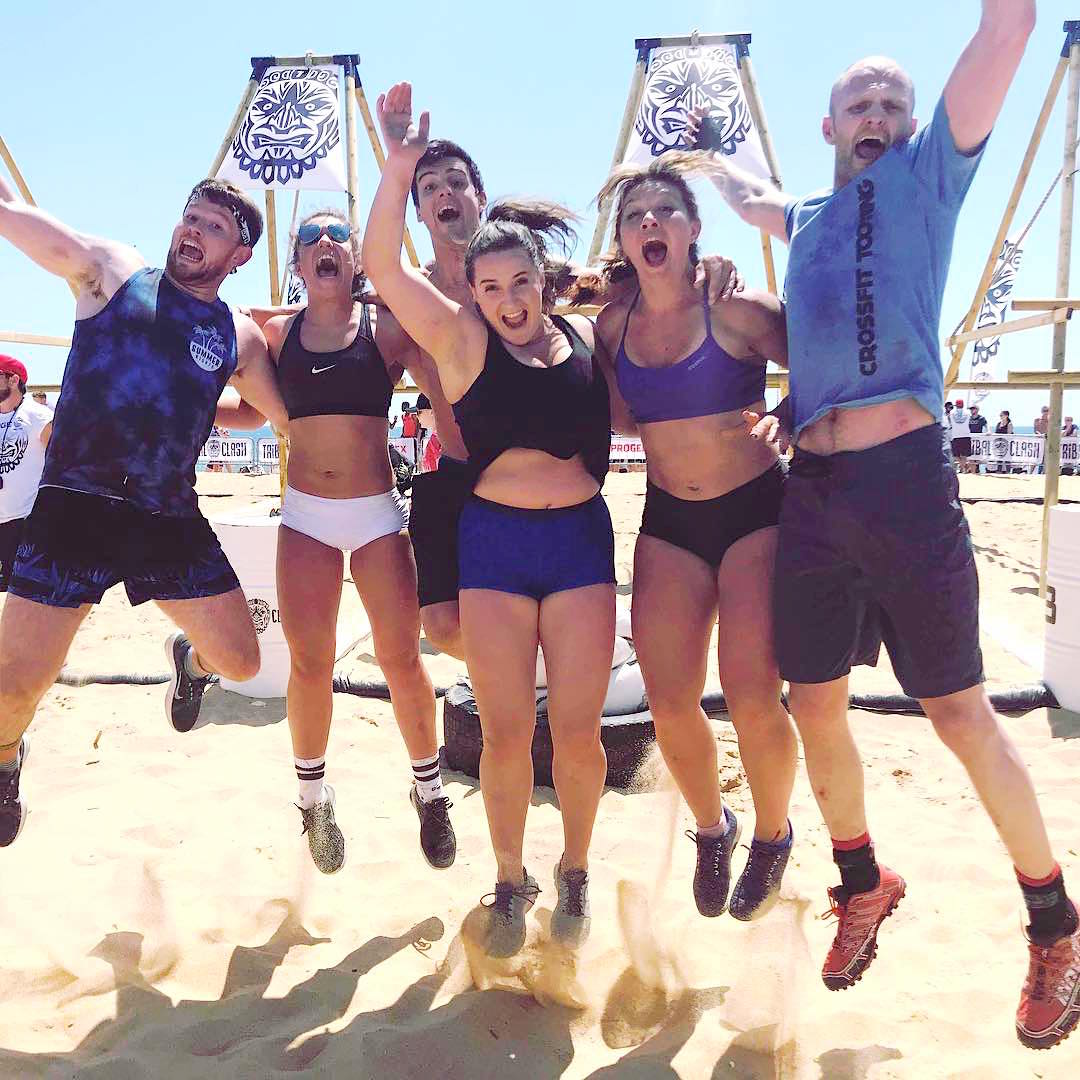 DOES YOUR TRIBE HAVE WHAT IT TAKES?
'The final was the ugliest, longest and hardest workout I have ever done. There was a moment for all of us during this 50 minute wod where we wanted to give up. But through sheer grit, determination and teamwork we picked each other up and hung on for dear life! Some great memories to take home, along with a few rope burns but I'd do it all over again in a heartbeat.' Josh Eaton, Tribal Clash athlete (CrossFit Deviant)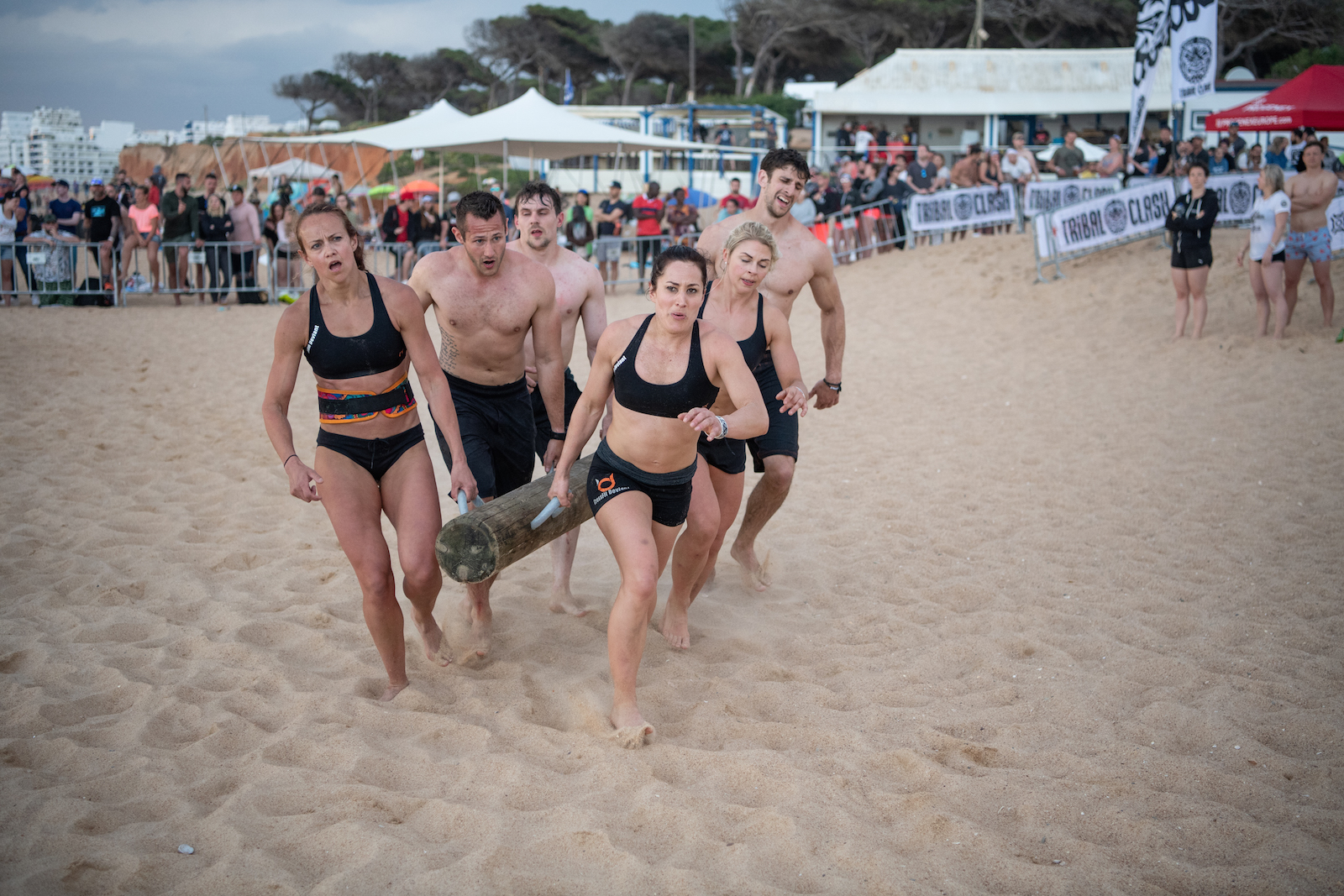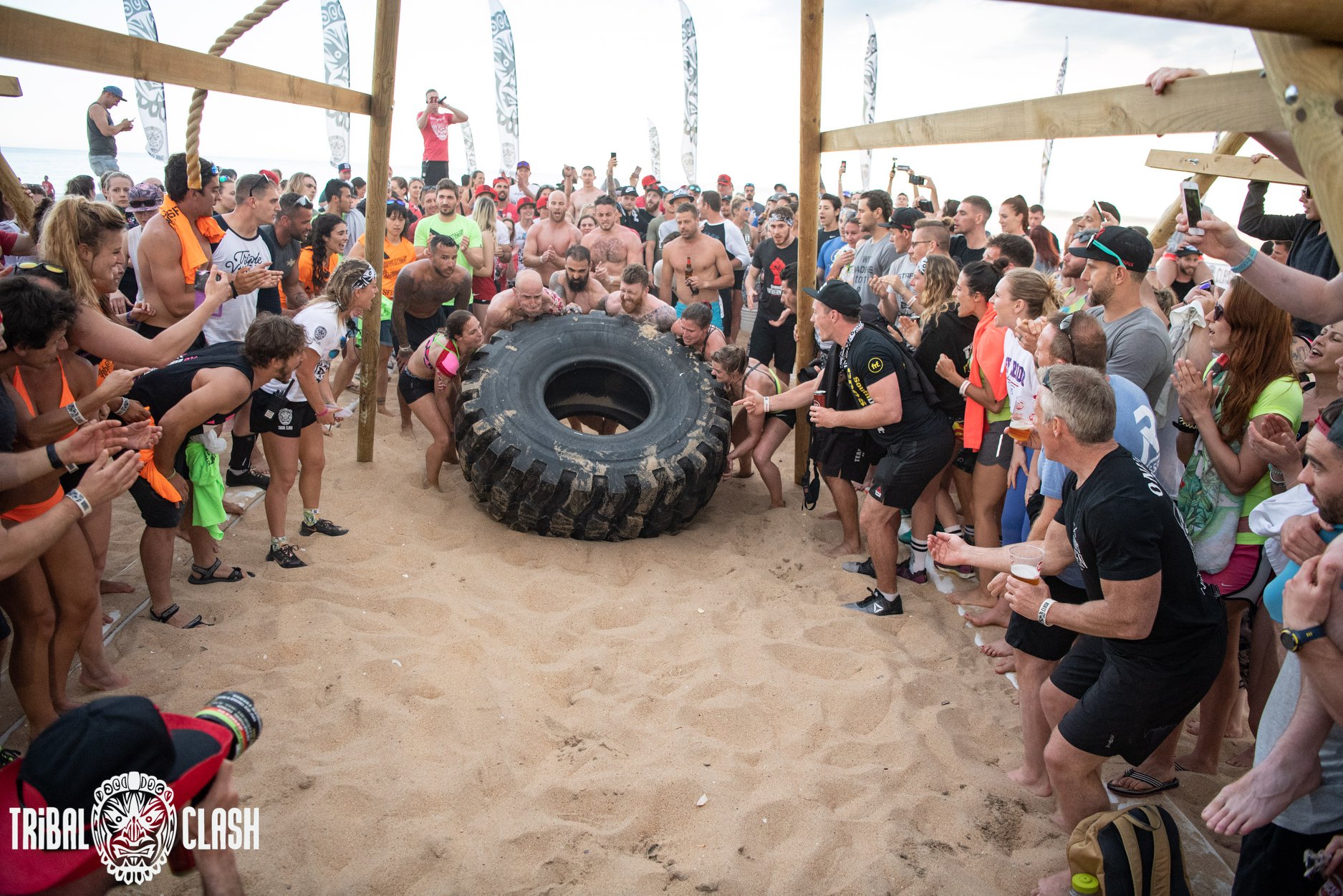 Do you want to be alerted when Tribal Clash is almost sold out/registration is closing? Are you sitting on the fence, desperately trying to recruit a team, or simply want to be kept in the loop? We are here to help! Ping us a message, let's talk.