Tribal Clash is a unique competition that combines CrossFit, obstacle racing, adventure racing and a festival. The best way to prepare for Tribal Clash is simply to train as a team as much as possible so that you can get used to working together as one organised unit.
Below we have programmed some fun team workouts that you can smash with your tribe at your own gym using standard gym equipment, or you can improvise with whatever you have available. Check out past Tribal Clash workouts for more training inspiration!
Gather your tribe and have a go!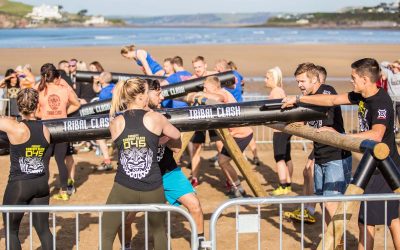 This workout is for teams of 6, working as two sub-teams of 3: women's sub-team and men's sub-team. You will need two bars; men's bar and women's bar.Rx: 100kg for women, 150kg for men.The workout starts with an unloaded bar. On 3-2-1-GO both bars can be...
read more