Tribal Clash started from humble beginnings.
The first Tribal Clash was held on Blackpool Sands beach in Devon on the south coast of UK during a hot August weekend in 2013. This first competition had 100 teams of 4 athletes, 2 men and 2 women. The vision was to create a competition that took the best bits of CrossFit, obstacle racing and endurance racing, and deliver them all in a stunning beachside location. The idea was to challenge fitness in its rawest form, face athletes with unusual equipment and push them outside of their comfort zone utilising the best that the spectacular Devon coastline had to offer. In a first fitness event of its kind, Tribal Clash created a community festival where tribes camped on the beach, there were DJs and the famous Taiko drummers, and a real beach party vibe.
Tribal Clash then Grew over the years to a max of 4 Tribal clashes in a year across the globe, hosting events in U.K, Portugal, Australia and The USA with over 8000 athletes competing on the sands!
Our goal is to rekindle the essence of Tribal Clash by bringing it back to its roots, returning to its birthplace in Devon, UK. Our aim is simple: to help people "fall in love" with the event all over again.
The NEW ownership and management team boasts a illustrious history with Tribal Clash. Collectively, we've participated in every event in the U.K and Portugal. Our involvement extends to volunteering, crowdfunding investment, competition, podium finishes, and champions. This deep-rooted experience allows us to truly understand what makes Tribal Clash exceptional. Our commitment is to preserve these unique qualities in our future events while also identifying areas for enhancement and growth.
Meet Mark, a pivotal member of our Tribal Clash family. With a remarkable journey as three-time Portugal champion, he embodies the essence of Tribal Clash. Mark's impressive record stands as a testament to his unwavering dedication and relentless pursuit of excellence, enriching the event's spirit and core values for all involved.
Introducing Rich, a dynamic addition to the Tribal Clash family. A spirited competitor in the past, Rich now plays a pivotal role as the cohesive force within our team. His passion for fun with friends fuels our commitment to reviving Tribal Clash, ensuring it not only returns with enthusiasm but also evolves, grows, and remains authentic to its essence.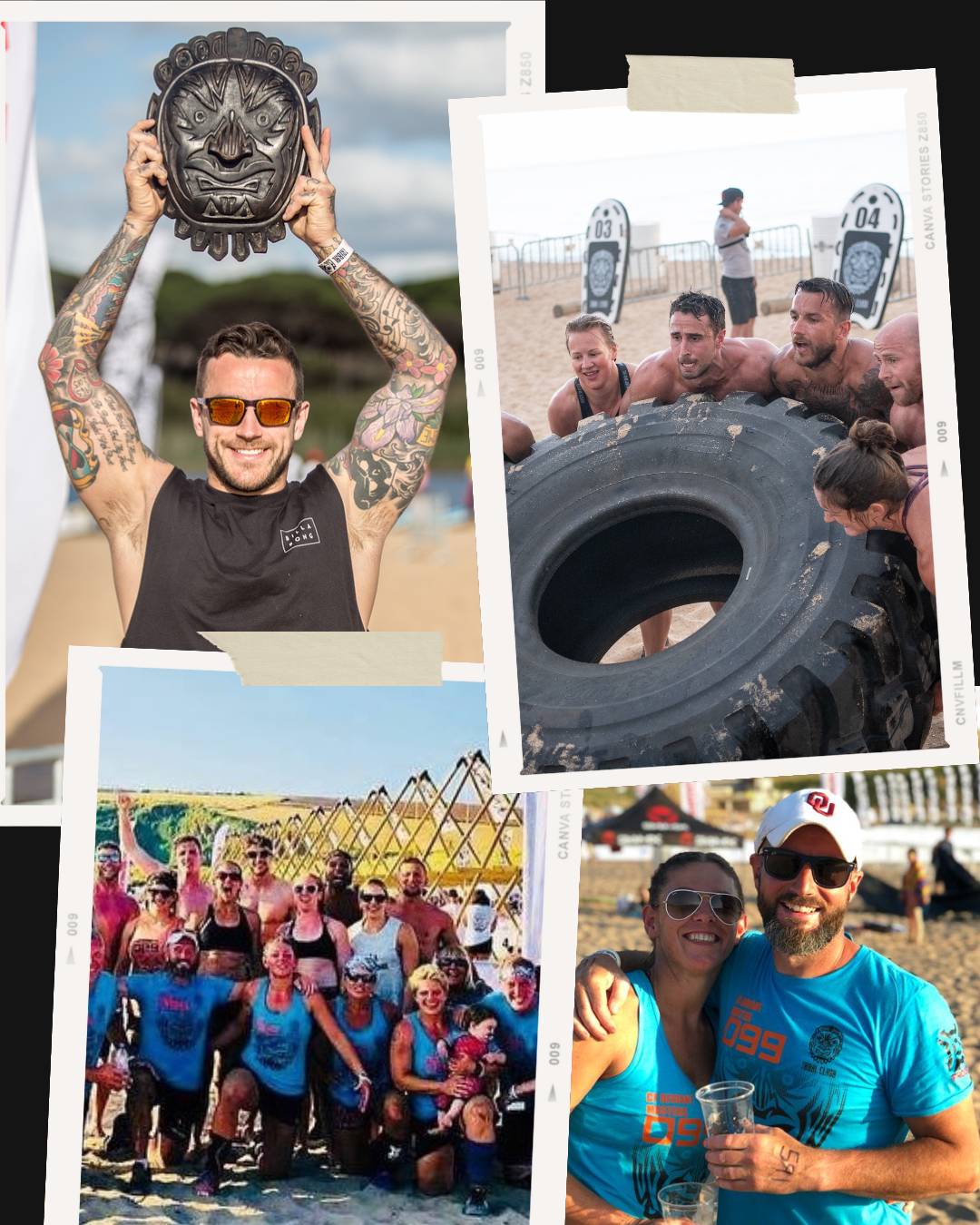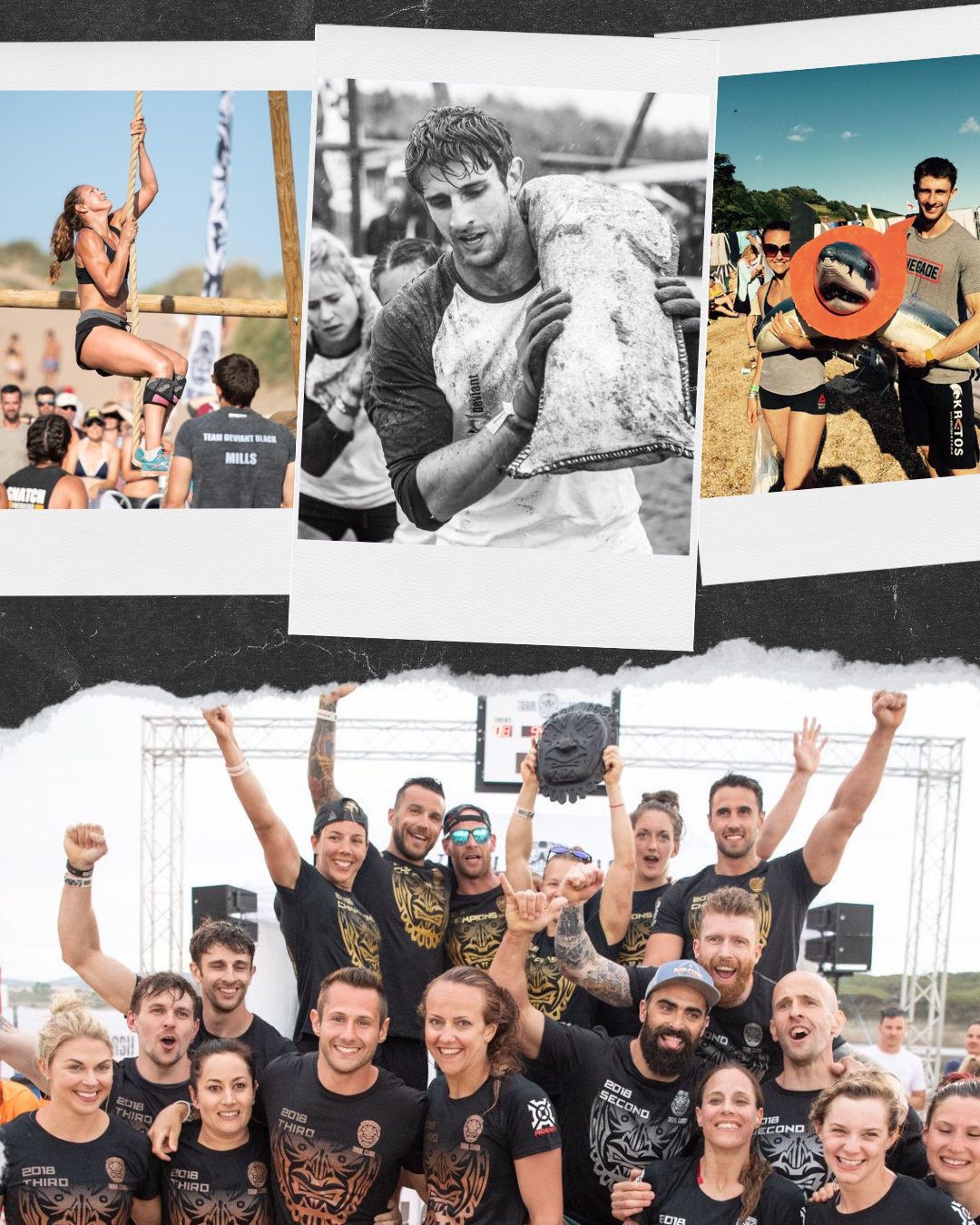 Ath, a four-time finalist and fierce competitor, champions inclusivity within the Tribal Clash community. With a strong commitment to both physical prowess and the event's indomitable spirit, Ath aims to create an unforgettable showcase that not only highlights physical prowess but also embodies the spirit of Tribal Clash.
Introducing Rob, a past champion and the heart and soul of our exceptional event who truly embodies the spirit of Tribal Clash. As a dedicated box owner and the event director, Rob's passion and vision have played a pivotal role in bringing tribal back. Rob's experience and leadership remain an integral part of the enchantment that is Tribal Clash
A fresh and new company. Driven by a new team, passionate about reviving a truly extraordinary and distinctive event. None of the new team members were previously involved in organizing the event; we are all just enthusiastic athletes and veterans to Tribal Clash who have come together to bring back this amazing experience. We are thrilled to announce the return of this incredible event to its original home and we hope that past participants will recall the atmosphere and nostalgia of this event and return to the sands for another event.
For those who have heard of Tribal Clash but never had the opportunity to participate, we invite you to embrace the challenge of something unparalleled in today's fitness competition scene.
It's been four years since the last Tribal U.K., and we are certain there are many who are unfamiliar with Tribal Clash but are prepared to engage in something unique and exciting. We look forward to seeing new faces and welcoming back familiar ones as we move forward together. MORE DETAILS ON THE 2024 EVENT COMING SOON! STAY UPDATED AND REGISTER YOUR INTEREST