In teams of six For Time:-
10 x 400m total laps
5 x laps must be Jerry can carry laps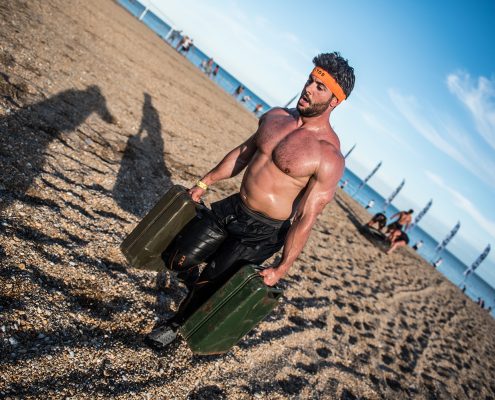 This is a great team work exercise that requires good thinking and communication. The objective is to transport a pair of heavy jerry cans (30-50 KG) five times around a 400m circuit, AND get all six of your team members to complete a total of ten laps each as quickly as possible. There is no requirement for the team to stay together, and you may decide to get some of your athletes to run ahead of the cans to complete some of their run laps before taking a turn on the cans as they come back around. Or you may want to pair the athletes up with each sub team completing a can lap alternating carrying duties as required as they go. There are many different ways to execute this workout and it is worth experimenting to see what works best.
Just fill a couple of old jerry cans with wet sand. If you don't have any cans then heavy dumbells will do.
As always, we recommend conducting this exercise with two or more teams going head to head at the same time.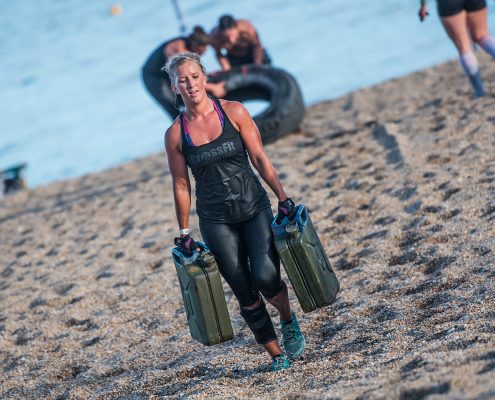 ---
SUGGESTED WARM UP

We advise using one of our Team Virtuosity Drills to warm up your team before you get stuck into the workout above. These drill are designed to get your team dialled-in to each other and working with smooth and dreamy synchronicity. These drills are great tools and should become a mandatory part of every team training session.
---
TRIBAL SMASH
Your weekly dose of team virtuosity!
The aim of these weekly Tribal Smash workouts is to get your individual athletes working together like one single well oiled machine whilst challenging their fitness. Tribal Smash workouts are great fun and relevant to any aspiring team athletes whether they are on a Tribal Clash team or not.
If you are really serious about doing well at this year's Tribal Clash then why not come along to one of our Team Virtuosity Workshops?