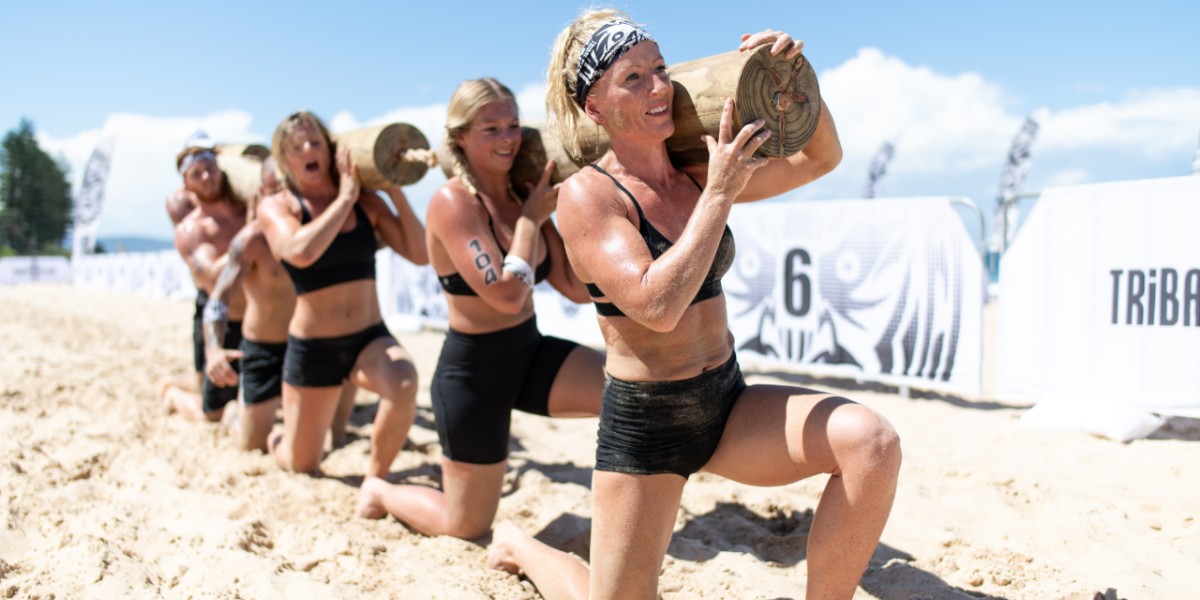 Tribal Clash is kicking off the 2020 series in Australia, before heading to Portugal, the USA and the UK. Not sure if the unique team competition is right for you and your members? Read on to find out why it's an awesome experience for all abilities!
IS TRIBAL CLASH SUITABLE FOR BEGINNERS?
Tribal Clash is a fully inclusive competition that is fantastic for beginners! Workouts focus on teamwork and communication, allowing athletes of all abilities to take part and feel like they've achieved something great. The competition features very few technical movements, and often teammates are able to help and support each other during a workout. Tribal Clash is a great event for newbies as they will be able to try new things, gain confidence and most importantly, have fun with their tribe!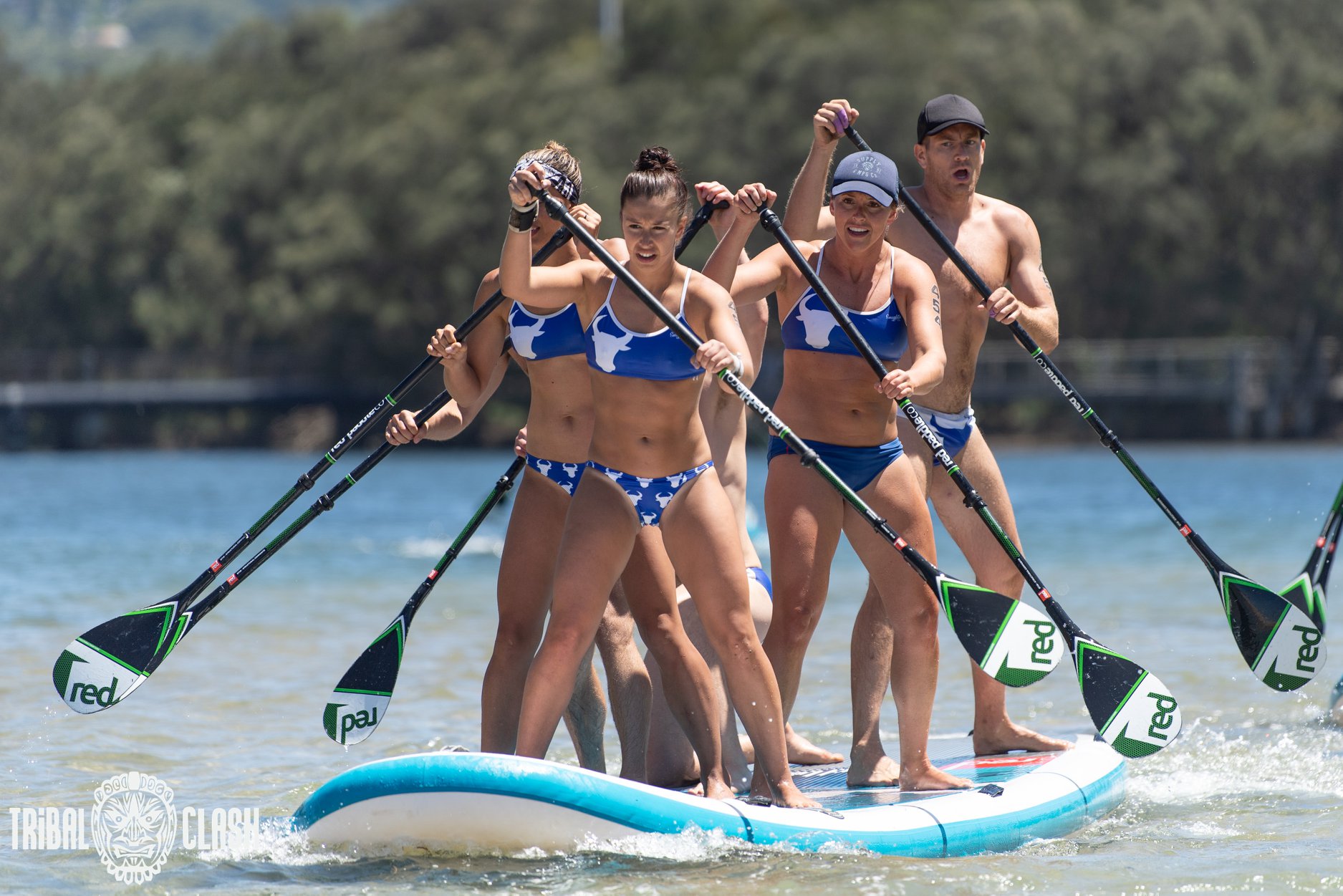 IS TRIBAL CLASH TOUGH ENOUGH FOR ELITE ATHLETES?
Past Tribal Clash competitors have included CrossFit Games athletes, Olympians and Rugby World Cup winners. Elite athletes will enjoy the thrill of getting outside their comfort zone and pushing themselves in a completely unique environment. Workouts are innovative and test team work capacity as well as individual fitness, forcing teams to think on their feet and adapt to the situation. Equipment is custom made, rustic and awkward and will provide a challenge for even the most capable and experienced athletes!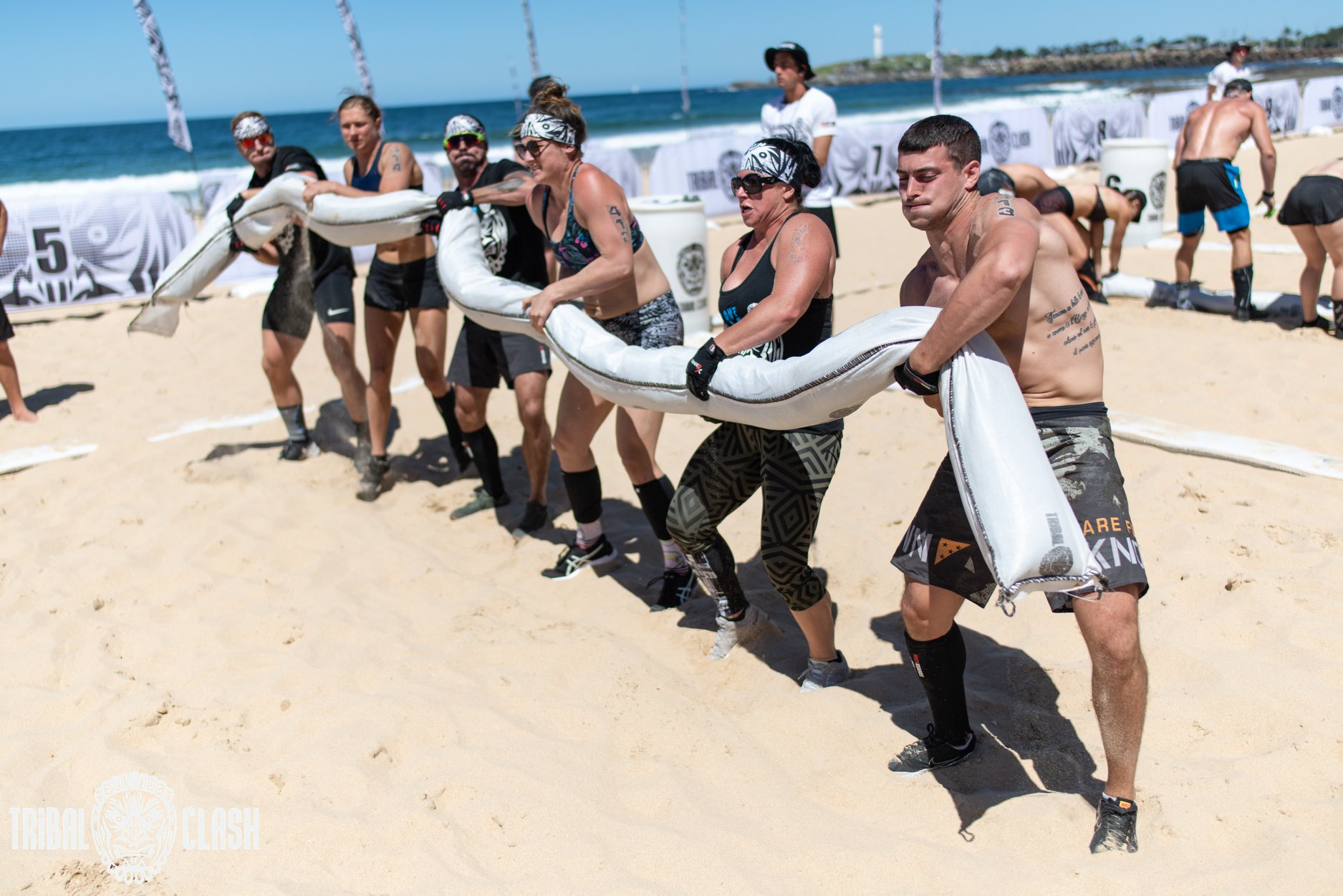 There are no barbells, rowing machines or skipping ropes at Tribal Clash; instead you will lunge with logs, squat with sandworms, lift atlas stones and climb ropes. Varied workouts play to different strengths so Tribal Clash is for EVERYONE – whatever your age, ability, background and experience, as long as you are willing to work hard for your team then this is the competition for you!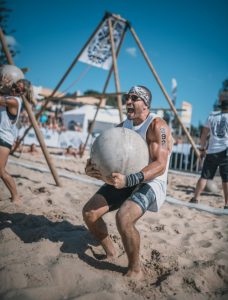 WHAT DO PREVIOUS COMPETITORS SAY? 
"We had a super positive experience at Tribal Clash Australia 2019 which created a buzz back at the gym – there was even talk of teams trying to go to an international event! We love the fact that it is held on a beach and encompasses CrossFit, Strongman, and Ocean events, as we do all of that in our training. It is important to have things to look forward to and get excited about, as a business, as a community, and as individuals."
CrossFit Hurstville, Australia
"Tribal Clash is more than a competition; it's a confidence builder and a community get together! As a box, we have always prioritised this competition over any other – we go together with our partners and family and compete, making it a community event. Regardless of age or ability, we've had most of our members compete at the European events!"
CrossFit Nottingham, UK
EXPERIENCE TRIBAL CLASH FOR YOURSELF
Tribal Clash Australia (Wollongong, NSW – 15/16 February 2020)
LIMITED TEAM PLACES LEFT!
FIND OUT MORE
Tribal Clash Portugal (Quarteira, Algarve – 2/3 May 2020)
SOLD OUT!
FIND OUT MORE
Tribal Clash USA (Huntington State Beach, California – 20/21 June 2020)
TEAM PLACES STILL AVAILABLE!
FIND OUT MORE
Tribal Clash UK (Bantham, Devon – 18/19 July 2020)
SOLD OUT!
FIND OUT MORE