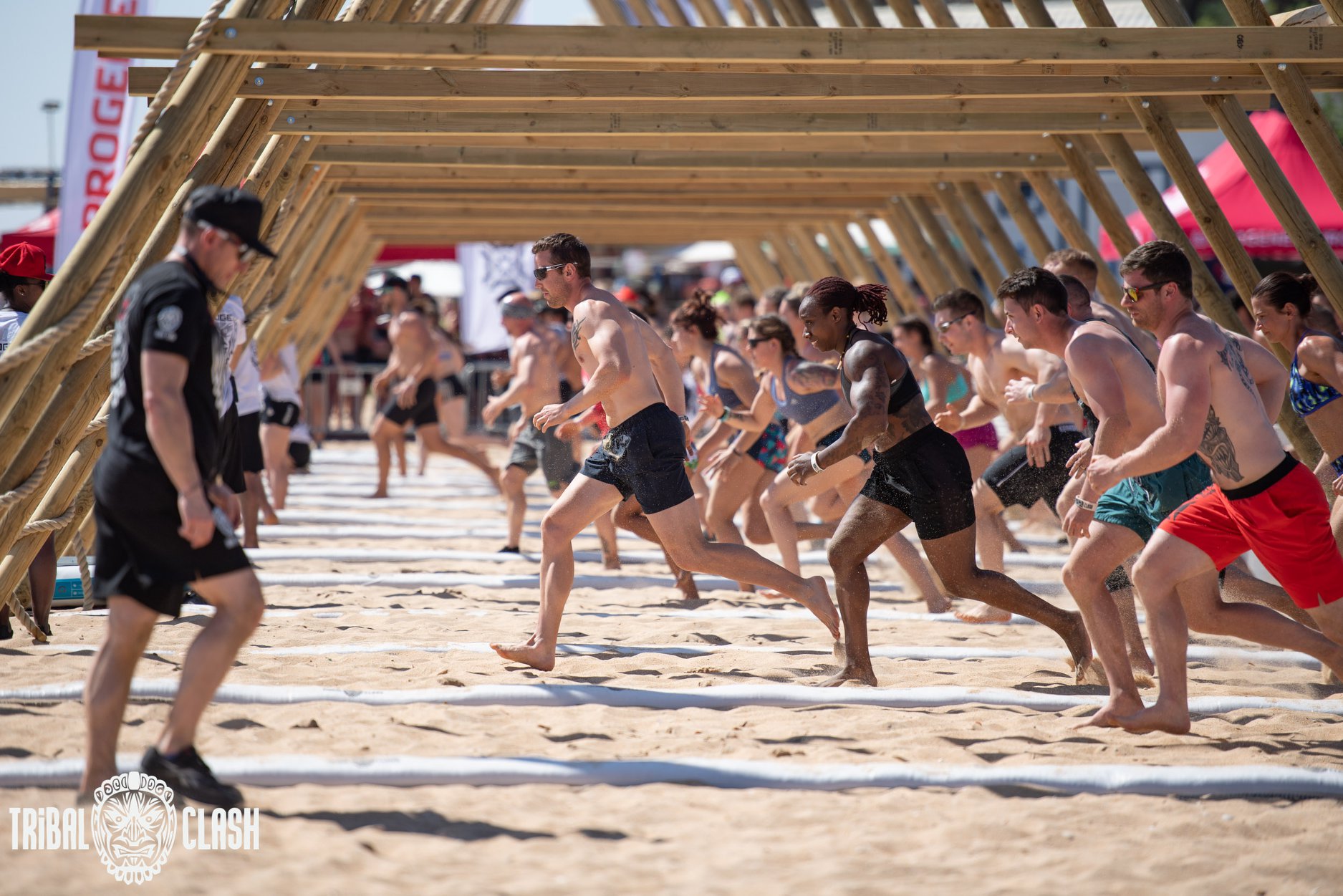 Tribal Clash is an inclusive competition because there are no qualifiers, and because you are working in a team. Being in a team with 5 other athletes means that your team mates will support you and your team's score is the combined score of all your efforts. We program Tribal Clash events to test team work capacity; how well you perform as a team, versus the sum of the performances of 6 individual athletes. These are two different things. Tribal Clash is unique in the way the events get you to work together as a team.
Here are some basic standards that ensure that your team does not come to a dead stop in most of the events that we program. If your team cannot achieve these at the time of booking, that's cool, you have plenty of time to train, but we do recommend that you aim to get to close to this level before the competition. Our programming is done on the assumption that athletes competing at Tribal Clash can achieve the following:
Rope climbs
Run 5K under 24 minutes
comfortable 250m open water swim
400m swim in a swimming pool under 8 minutes
Girls lift a 42kg atlas stone to shoulder, boys lift a 66kg atlas stone.
There is no minimum work requirement for advancing (unless you are in an elimination event) so even if you are not yet working at this level, you can still have an epic competition and an amazing experience, regardless of where you finish on the leaderboard. The more athletes in your team you have that can tick the above boxes, the better chance you have in scoring well.