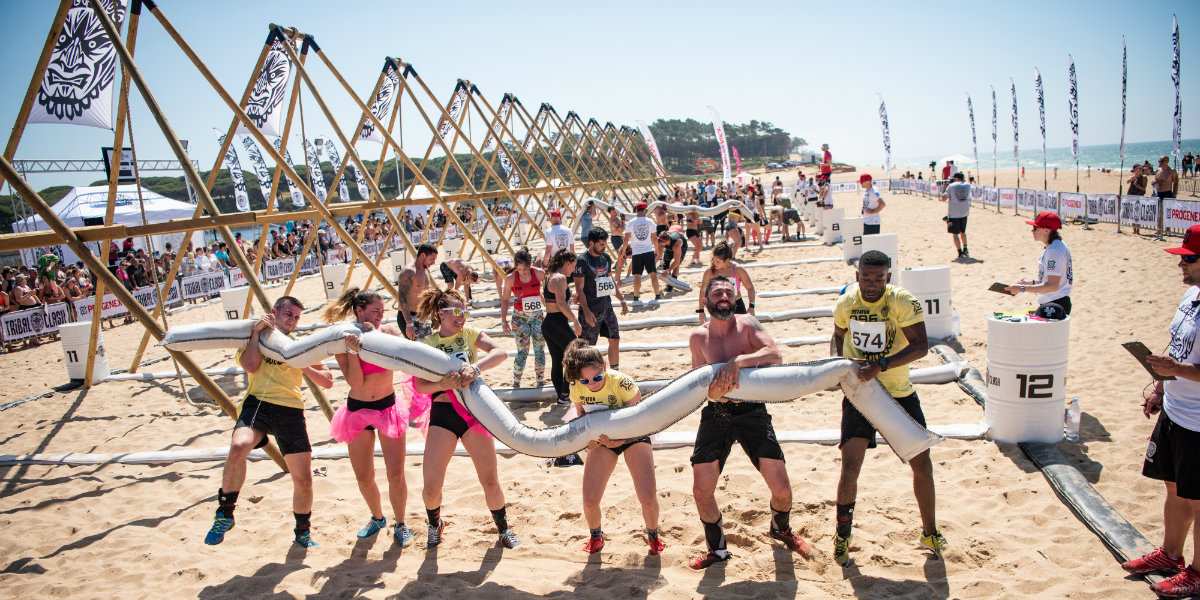 Flying solo? Desperate to compete but can't pull together five friends to form a team? We have the solution!
We are launching Wild Tribe registrations for all five events worldwide! You register as an individual athlete, and you will be matched with other solo athletes to form a team of 6…This allows everyone to experience the Tribal Clash magic and is a great way to make new friends, so sign up today!
As soon as we have matched you with 5 other athletes, we will put you all in touch so that you can get to know each other and start planning! If you have a couple of friends who would love to take part in Tribal Clash but not enough to put together a whole team, then that's also fine – just register as individuals then get in touch and we will place you in a team together.
If we aren't able to create a full team for you, your entry fee will be refunded.  
Register to be part of a Wild Tribe at one of the upcoming Tribal Clash competitions:
TRIBAL CLASH PORTUGAL
WHEN: 4 & 5 May 2019
WHERE: Praia Do Almargem, Algarve
REGISTER HERE
TRIBAL CLASH USA
WHEN: 15 & 16 June 2019
WHERE: Huntington Beach, California
REGISTER HERE
TRIBAL CLASH UK
WHEN: 13 & 14 July 2019
WHERE: Bantham Beach, Devon
REGISTER HERE
TRIBAL CLASH SOUTH AFRICA
WHEN: 16 & 17 November 2019
WHERE: Camps Bay Beach, Cape Town
REGISTER HERE
TRIBAL CLASH AUSTRALIA
WHEN: 15 & 16 February 2020
WHERE: Wollongong North Beach, New South Wales
REGISTER HERE
Email info@tribalclash.com if you have any questions!