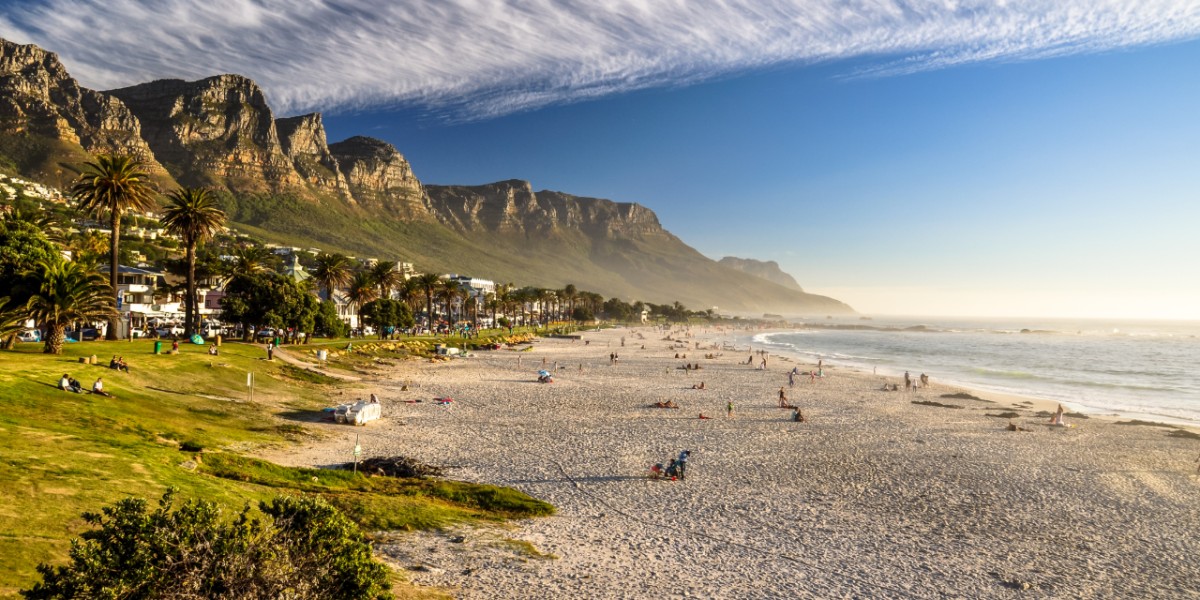 Tribal Clash is a global event series, with competitions taking place on four continents in 2019. South Africa will be the fifth and final destination of the year, following events in Australia, Portugal, the USA and UK.
Having launched in the UK in 2013, Tribal Clash is a highlight of the European competition calendar. The largest Tribal Clash yet took place in Portugal earlier this year with 188 teams vying for the top spot, followed by another epic event in the UK where 155 teams took part.
Tribal Clash visited Australia and the USA for the first time this year, staging extremely successful competitions which left athletes in each country eagerly anticipating the 2020 edition! 
The inaugural Tribal Clash South Africa will take place on Camps Bay Beach on 16-17 November, and we have no doubt that the event will be just as popular as it is elsewhere. Below are just a few of the reasons you should take sign up! 

CHALLENGE YOURSELF PHYSICALLY AND MENTALLY
"Tribal Clash: 2 days, 9 events, without doubt the most physically challenging thing I've done in my life." (GOPT Athletic, Australia) 
Tribal Clash is a true test of all round fitness, requiring both physical and mental strength. Push yourself to the limit and see what you can achieve – there's no better feeling than mastering something you thought was impossible, whether it's lifting a heavy atlas stone, your first open water swim, getting up and over a bar unassisted or completing a 6 man paddle board race without falling in!

EXPERIENCE A WORLD CLASS EVENT
"This was literally a world class event, contested by professional and amateur athletes. Thanks to all the event management team and crew for staging an event second to none." (GOPT Athletic, Australia)
Tribal Clash is run by a professional, experienced and dedicated team that is passionate about delivering the best event possible and guaranteeing a superb athlete experience. This is your chance to join thousands of other athletes around the world and see what Tribal Clash is all about.

GET OUT OF YOUR COMFORT ZONE
"Tribal Clash tested the very fabric of CrossFit training – to be prepared for the unknown and the unknowable." (CrossFit VSC, Australia)
Tribal Clash workouts aren't revealed until the day before the competition, meaning that teams must train for the unknown.  You are likely to face challenges unlike others featured in most other fitness competitions. There are no barbells, rowing machines or ski ergs at Tribal Clash, instead you'll spend the weekend playing with atlas stones, worms filled with sand, logs and tyres. Workouts might feature burpees, squats, thrusters and ground to overhead movements, but not as you know them!

TEST YOUR TEAMWORK
"The best competition I have ever been a part of. Tribal Clash, you helped us grow in confidence, experience, friendship and communication – the best test in functional fitness and teamwork!" (Richard Russell CrossFit, USA)
Performing well as a team is key at Tribal Clash, as many of the workouts require all six of you to work in perfect harmony and communicate clearly. Being strong and fit certainly helps, but working together and listening to your teammates is even more important – after all, together we are stronger!

HAVE A FUN WEEKEND
"Hands down the best comp I have ever done. The workouts were unique, super challenging, and SO MUCH FUN!" (CrossFit Athletic, Australia)
"Such an incredible experience at Tribal Clash this weekend. Two days of fitness that included some of the most difficult workouts ever and some new experiences that were by far the most fun ever." (CrossFit Tustin, USA)
As well as being an extremely challenging competition, Tribal Clash is also undeniably enjoyable thanks to exciting workouts including stand-up-paddle-boarding and a feel-good atmosphere.

BRING YOUR COMMUNITY CLOSER TOGETHER
"I can confidently say that Tribal Clash USA was the best experience and the most fun I have ever had in a competition. The event was run immaculately, there were real and different fitness tests, and it brought our community closer together. Tribal Clash was much more than a competition, but rather an experience and insanely powerful moment I will never forget." (CrossFit Reform, USA)
Community is at the heart of Tribal Clash, so come along with your whole fitness family and strengthen your bond. Train together, cheer each other on, learn from each other, celebrate together and look ahead to the next one. Tribal Clash provides a meeting ground for tribes to celebrate what unites them, and also provides an opportunity to demonstrate what sets them apart. 

TAKE YOUR FITNESS OUTSIDE
"This event was absolutely EPIC in every possible way. It was professionally ran. The movements were both challenging and unorthodox which made it fun. The events really required you to move as a unit. Plus you're on the BEACH of all places!!" (CrossFit Firestone, USA)
While most fitness competitions take place in a gym or sports hall, Tribal Clash takes place entirely on a stunning beach. Competitors will take part in workouts that take advantage of the natural setting, and will also have plenty of time to chill out and make the most of the setting.

PARTICIPATE IN A FULLY INCLUSIVE COMPETITION
"Thank you for an absolutely phenomenal weekend. As a team with an average age of 50 we were a bit worried we would be out of our depth, but the workouts were brilliantly programmed to provide the ultimate team challenges and were wonderfully inclusive!" (CrossFit Raeda, UK)
You don't need to be an Rx athlete to take part in Tribal Clash, in fact previous competitors have included everyone from beginners to CrossFit Games athletes. Varied workouts play to different strengths so whatever your age, ability, background and experience, as long as you are willing to work hard for your team then this is for you!

SOAK UP THE BEACH PARTY ATMOSPHERE
"Who would've ever known that exercising could be soooo much fun! Sun, surf, great friends & electric vibes!!!" (CrossFit Hallam, Australia)
Tribal Clash is more than just a competition – we'll be bringing a fitness festival vibe to Camps Bay Beach with a DJ playing in the heart of the arena throughout the day, blasting out tunes that will always remind you of your amazing weekend competing on the beach!

Sign up for Tribal Clash South Africa here – https://competitioncorner.net/events/2060