Tribal Clash South Africa is powered by: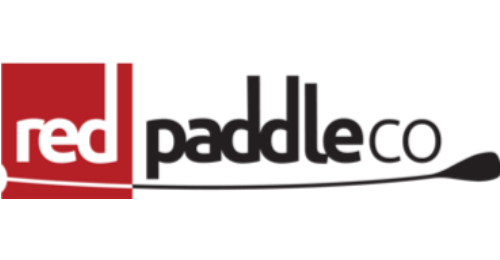 Tribal Clash South Africa will be the 5th stage in the 2019 global series, after Australia, Portugal, USA and UK. The competition will take place on the iconic Camps Bay Beach, with teams of 6 athletes (3 men + 3 women) racing in various challenges over the course of the weekend.
Tribal Clash is the ultimate test of team fitness for EVERYONE: from beginners to elite athletes. Our events are designed to be true team events, testing work capacity as a team. There are no qualifiers and no categories, your tribe is your tribe and you are all in it together!
Assemble your team and get ready to see what's outside your comfort zone. This is fitness but not as you know it.
COUNTDOWN TO TRIBAL CLASH SOUTH AFRICA 2019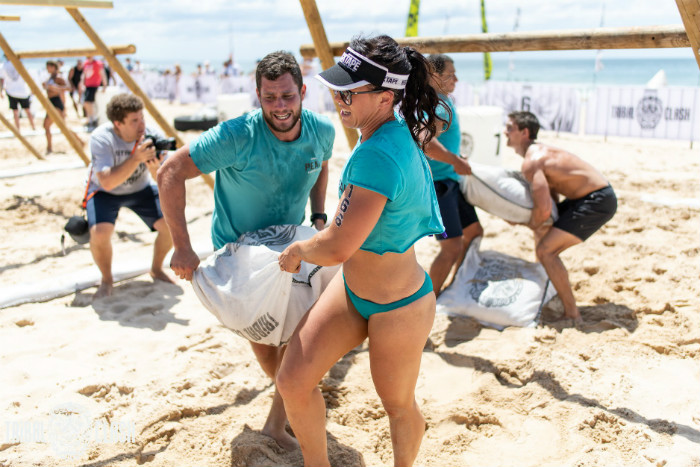 FRIDAY 15 NOVEMBER
17.00 – 19.00 Team check-in
SATURDAY 16 NOVEMBER
07.00 – 08.00 Team check-in
08.30 Athlete briefing and demo of Saturday's events
09.00 Event 1, Heat 1
18.00 Saturday's events finish
18.30 Athlete briefing and Sunday's event demo
SUNDAY 17 NOVEMBER
08.00 Event 7, Heat 1
17.00 Semi-final
18.00 Final
19.00 Awards
Schedule is subject to change. Please note, teams can check in on Friday afternoon OR Saturday morning – only the team captain needs to be present for this. 
REGISTRATION & CHECK-IN
REGISTRATION
Click here to register your team for Tribal Clash South Africa 2019. Your team spot at Tribal Clash is confirmed as soon as you have completed payment. From this point on, the spot is non-refundable and non-transferable.
A few months prior to the event, you will be contacted using the email address you registered with to confirm the team name and a few other important details. Once these details have been confirmed, athlete waivers will be sent which must be completed by all registered athletes – your team will be unable to compete unless this has been done.
TEAM CHECK-IN
Teams must check in on the beach the day before the competition begins. Only one team member is required to check in the team – this should be your nominated team captain – please confirm who your team captain is for this purpose. If you are unable to check-in on the Friday evening, it is possible to make alternative arrangements to check in prior to the first event on Saturday morning.
ATHLETE BRIEFINGS
Tribal Clash workouts are always kept secret until the night before the event, meaning that must train for the unknown and be ready for anything.
We will announce Saturday's workouts on the Friday evening, then announce Sunday's workouts on the Saturday evening (as per the programme above). These athlete briefings will take place in the Tribal Clash arena on the beach. Our demo team will run through the workouts and movement standards, then there will be a brief question and answer session. Workout details will be posted on our website as well as on Facebook and Instagram. Athletes must make sure that they understand what is required and how the events are scored.
We cannot answer any questions regarding the events until these athlete briefings, including whether everyone has to swim and how far, or how heavy the equipment is.
SPECTATORS
Spectators are invited to attend free of charge.
Tribal Clash is a fantastic, family-friendly experience for spectators so come along, support your team and enjoy the electric atmosphere!
Don't forget the tribe that exhibits the greatest team spirit across the whole weekend wins the Tribal Spirit Trophy, as voted by the Tribal Clash judges. This is based on the presence and attitude of a team's extended tribe as well as the athletes themselves, so bring as many supporters as you can and prepare to make an impact!
Live leaderboard will be available here
TRAVEL
TRAVEL TO CAPE TOWN
Cape Town International Airport is about 20km from central Cape Town and is served by regular direct flights to cities within South Africa as well as destinations further afield in Africa, the Middle East and Europe.
On arrival in Cape Town, visitors can hire a car or use public transport to reach the city.
TRAVEL TO CAMPS BAY BEACH
The Tribal Clash arena on Camps Bay Beach is about 10 minutes' drive from the centre of Cape Town, also accessible by bus.
PARKING
There is car parking on the road alongside Camps Bay Beach and on the streets nearby.
ACCOMMODATION
There are plenty of accommodation options to suit all budgets in Camps Bay and the surrounding area. These include hotels, apartments and villas – a quick search online will bring up a vast number of options within easy reach of the Tribal Clash arena.
FOOD & DRINK
Food trucks and dining near the Tribal Clash arena: TBC
There are plenty of cafes and restaurants in Camps Bay, easily accessible on foot.
"What an amazing weekend! Thanks to Tribal Clash for organising such an AWESOME event – safe to say we'll be back in 2020!" (Functional U Melbourne, Tribal Clash Australia)
"Hands down the best comp I have ever done. The workouts were unique, super challenging, and SO MUCH FUN!" (CrossFit Athletic, Tribal Clash Australia)
"Who would've ever known that exercising could be soooo much fun! Sun, surf, great friends & electric vibes! Tribal Clash you were so bloody EPIC! Cannot wait to relive it all again!" (CrossFit Hallam, Tribal Clash Australia)
"Thank you for one of the best weekends I have ever had. I went in with hopes of having a good time, and left feeling I had one of the greatest experiences ever!" (WIT Training, Tribal Clash UK)
"Thank you for an absolutely phenomenal weekend. As a team with an average age of 50 we were a bit worried we would be out of our depth, but the workouts were brilliantly programmed to provide the ultimate team challenges and were wonderfully inclusive!" (CrossFit Raeda, Tribal Clash UK)
"Just simply amazing. Still on a huge comedown from such a special and emotional experience. Can't wait to head back next year." (CrossFit Nottingham, Tribal Clash Portugal Winners 2017 & 2018)
"What an incredible weekend at Tribal Clash. Love how sport can create the biggest highs and lows. So many amazing memories that will last forever. We loved every second of it!" (North Engine CrossFit, Tribal Clash Portugal)