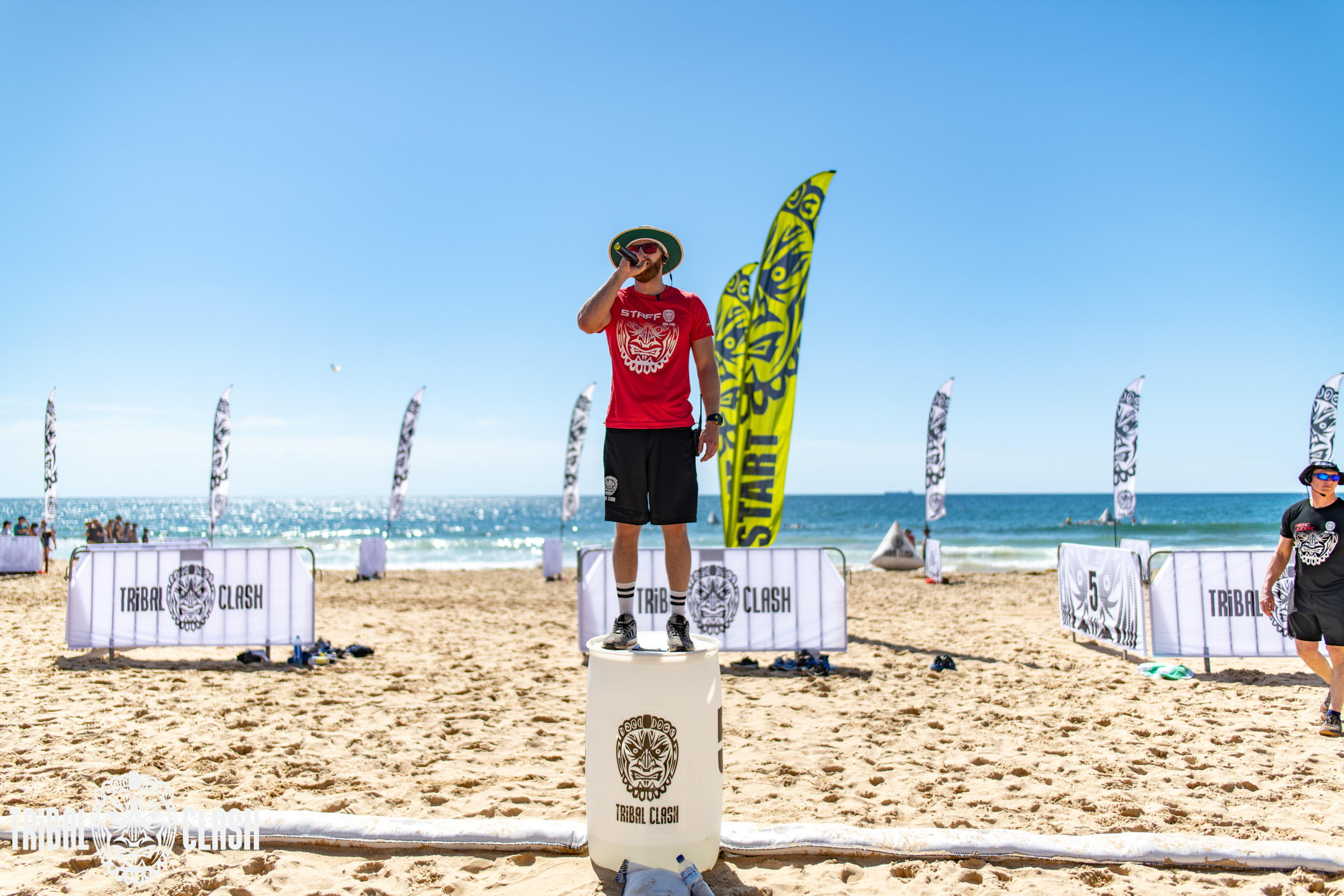 A NEW DAWN
The past 12 months have tested all of us like nothing before. The lockdowns, the isolation, the total absence of everything that made life fun has called for resilience, resolve, optimism, and hope. As we write this, the world is battling another coronavirus surge, and here in the UK the news coming from the front line are frightening. This is the longest winter. But it will pass. 
The summer is coming. 
Tribal Clash became one of the victims of this pandemic, like so many companies in hospitality, live events, travel and entertainment. After 9 months in what can only be described as company life support, Tribal Clash is out of ICU and out on the other side, in a slightly different form. The production company behind 13 Tribal Clashes did not survive the pandemic, but the competition lives on: Tribal Clash is now under new management and ownership, as a division of Marco Polo Events, one of the leading organisers of corporate team challenges with an established corporate adventure race called UK Challenge. Marco Polo Events is backed by Enigma Holdings Group Ltd, and with fresh investment supporting us, Tribal Clash is returning to the global Functional Fitness stage raring to go. 
Keep an eyes out for a new episode of our Inside The Tribe podcast where we go through all the changes in more detail, but here are some quick answers to key questions in everyone's minds: 
1. What happens to my team tickets from 2020? 
ALL team tickets for cancelled 2020 events will be honoured. All team ticket holders who retained their tickets will receive an automatic rollover to an event of their choice, either in 2021, 2022, or 2023.  These teams will be offered the first opportunity to claim a team spot when we open registrations. Teams that have received a refund for their ticket will have an option to book any remaining team spots, if available. Our numbers will be capped lower this year because of Covid-19, and approximately 60% of original team roster held on to their tickets, so we don't anticipate there to be many additional spots available, however we will publish how to register your interest should you wish to take part. 
2. Will there be any events in 2021? 
We believe that with the vaccination programmes well underway, combined with summer weather, the social distancing measures and restrictions on gatherings will slowly begin to be relaxed. At the moment there is no green light for events anywhere in Europe, and international travel bans are keeping us grounded for the foreseeable. We have a tentative date ready for Tribal Clash UK, but no confirmation from City of Loule in Portugal yet. Australia has closed its borders for international arrivals until the end of the year, so we are keeping an eye on Down Under and crossing our fingers that we can get over there at the end of the year. This year will still be somewhat crazy, and everyone will have to move at very short notice as we are still working in an extremely fluid and changing environment. But we are cautiously hopeful that we can get back to the beach this summer and are putting all our efforts into making that happen.
3. I want to register a team, how can you ensure me our booking is safe? 
This year we will have several changes to our booking process to ensure you can register with confidence. All registrations will be eligible for a 100% refund, at any time before the event, no questions asked. If you have to self isolate because of Covid-19, at any time before the event, your team spot will be refunded in full. This will apply to rollover tickets as well, so if your team has to withdraw even at the last minute, your can transfer your team spot to another event. If new government mandated restrictions on events or travel are imposed (such as, mandatory quarantines on arrival from Portugal) leading us to postpone or cancel the event, you will be refunded in full or alternatively your team spot will be transferred to another event of your choice. 
4. How will you make Tribal Clash Covid-secure? 
Being an outdoor event, Tribal Clash will be infinitely safer than an indoor competition. We will be able to offer all participants a lateral flow Covid test on arrival, this is an option for us that we can implement for added safety. We will be working with the South Hams District Council Safety Advisory Group implementing any UK Government guidance on social distancing and sanitation. We will be capping the number of teams this year to give everyone more space. 
Whilst 2021 will be a recovery year, we are aiming to run a full season of events in 2022, with a new European location in the pipeline, in addition to Australia, USA, and Portugal. Thank you for your continued support, we have missed you. See you on the sand!