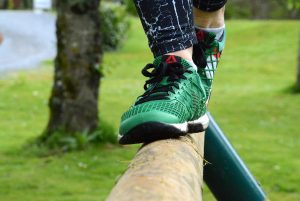 THINGS YOU SHOULD KNOW….
To do well at Tribal Clash this year (2015)…..
You should be able to swim
You might want a couple of strong swimmers on your team
You should be able to climb a rope
You should be comfortable handling Atlas Stones
You should be able to run
You might want a couple of strong distance runners on your team
You will need to have good balance
You will need to work well as a team so train TOGETHER
Other things you should know….
You are going to have LOADS and LOADS of fun!
This year is set to be the biggest Tribal Clash yet. One hundred and forty four teams of six will battle it out in the arena this time around. That's eight hundred and sixty four half naked athletes working out in swim wear on a beautiful beach with epic tunes pumping. WHAT IS NOT TO LIKE?!?
The beach sucks your energy with every step. Prepare to feel a whole new world of pain but LOVE every second of it.
The Taiko drummers and DJ Rob Williams are back again this year so expect another amazing sound-track.
Yes, you will be doing some log squats again this year……but not quite the same.
It is a well know fact that beards and Mohican or death wedge hair cuts give you 20% more strength at Tribal Clash. Start cultivating yours now.
You should absolutely have a colour co-ordinated team (or tribe) uniform.
Your supporters will feel silly if they don't come armed with flags, banners, drums and voovoozelas. Remember the most coveted prize is the 'Tribal Spirit' trophy so bring your whole box to support and come prepared to make a BIG noise!
You should do everything you can to be at the event venue on Friday evening or earlier if possible. The event village and campsite will be open from midday on Friday the 21st August. It takes longer than you think to get to Blackpool sands especially in August. But it is WORTH IT! Take our advice…Don't believe your sat-nav and don't rush. Make a long weekend of it, enjoy a box road trip and leave early.
Spectator tickets and camping passes are on sale now at http://tribalclash.com/spectators/