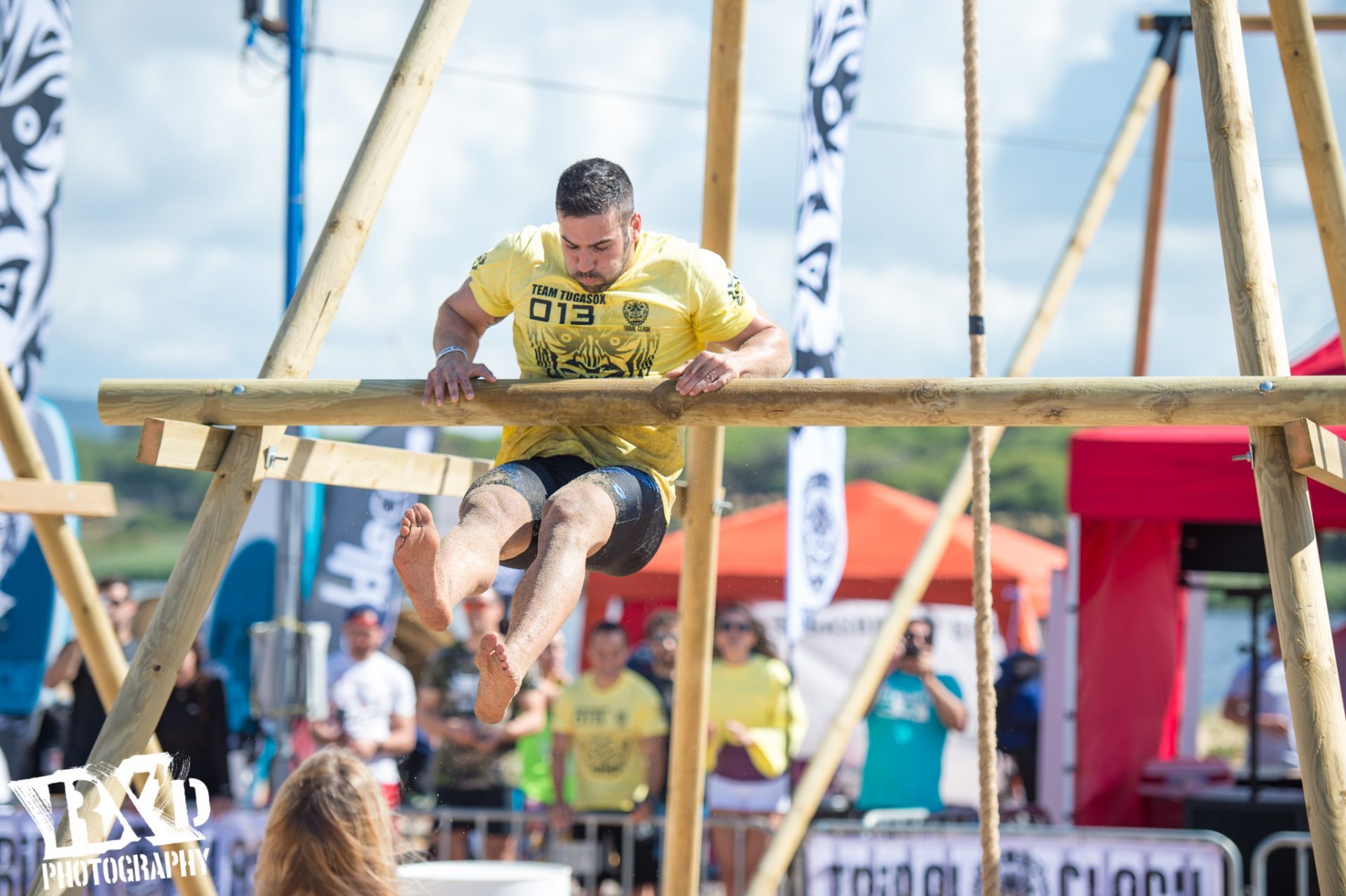 This is a fun and fast workout where your team of 4 has to communicate well and adapt on the fly! You will need space on the pull up rack for three athletes, and three med balls. If you have a mixed team, be sure to work out your med balls for any combination of 3 athletes!
Your team of four will be completing sets of 10 wall ball shots and 10 pull ups, in rounds of: synchro 3 athletes, then synchro 2 athletes, then 1 athlete. You can tag in and out however you like. After the sets of 10 WB shots + 10 pull ups as a solo have been completed, your team goes back to 10 wall ball shots, 10 pull ups as a 3, then as a duo, then solo. How many rounds and reps can you complete in 10 minutes? How do you manage your rest and play according to your team's strengths? Can you stick to your plan or does your team fall apart once fatigue sets in?
You can scale this workout up or down, by reducing/increasing reps to whatever is appropriate for your team. Team Tribal Clash completed this at our in-house competition and it was a raucous event with a good shoulder burn to follow!
In teams of 4:
AMRAP 10 minutes
10 wall ball shots (9kg/6kg) – synchro 3 athletes
10 pull ups – synchro 3 athletes
10 wall ball shots – synchro 2 athletes
10 pull ups – synchro 2 athletes
10 wall ball shots – solo athlete
10 wall ball shots – solo athlete